To register go to https://friscomasjid.org

On the top right corner of the website, click on the Register.

A form will open with Name, Password, and Email Address.

Press the Register button.

You are registered. Please login to the website using the newly created account.
Once you register and logged in click on "VIP" link from the navigation menu on the top.

If you are visiting "Live Classes" then click that link otherwise click on "Recorded Sessions"

Choose your class from the submenu. If you don't find your class please email us.

Once you click the Live Class, please enter your FULL NAME and click "JOIN".

If the meeting has already started then you will be allowed to be in the meeting otherwise you will be getting a message saying "Online meeting has not started".

If the browser is asking you to give permission to access your microphone and video, click "Approve/OK" to provide access.

If you are having any issues with audio, please refresh the browser and try again.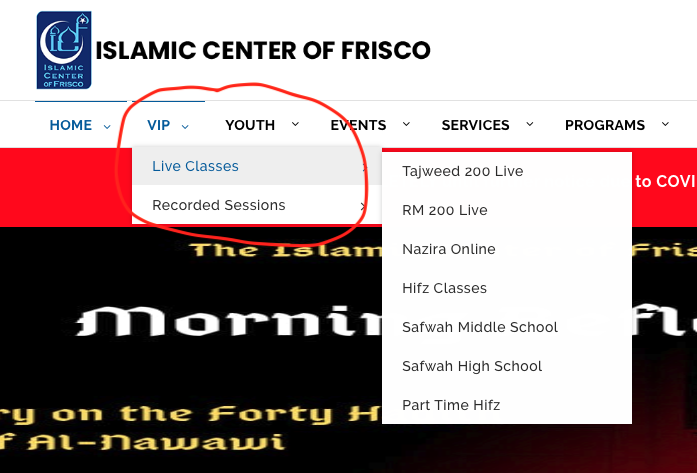 Mostly likely you may not have registered to the site. If you are registered but unable to login using the email and password then the password might have been wrong. Please use the "Forgot Password" link to reset your password.