Assalamu Alaikum
In order to accommodate musallees for jummah salat effectively and safely, please follow these simple instructions to register. ICF will be hosting 3 Jumma Prayers every Friday.
Please Note: Registration is Mandatory for all attendees
Please click here to choose the preferred slot

Individual or Group (max 2 people) registrations are allowed

A confirmation email will be sent to the email provided with the ticket with QR code.

If the registration is for one person then ONE PDF attachment will be sent. If its for a Group of TWO people then TWO separate PDF tickets will be emailed

Please take a picture of the ticket with QR code is clearly visible.

During the day of the Jumma, Please show the QR code to get checked-in at the door.
Here is the sample of confirmation email and the PDF ticket.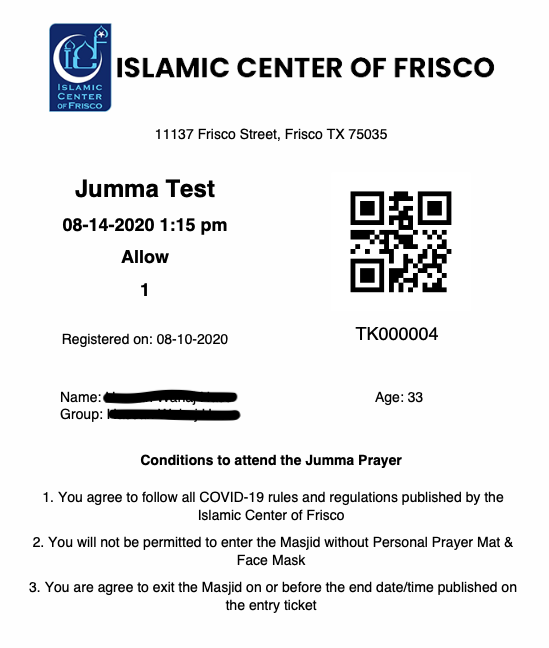 For questions please email us at

This email address is being protected from spambots. You need JavaScript enabled to view it.
There are no articles in this category. If subcategories display on this page, they may have articles.