VIP's of Islam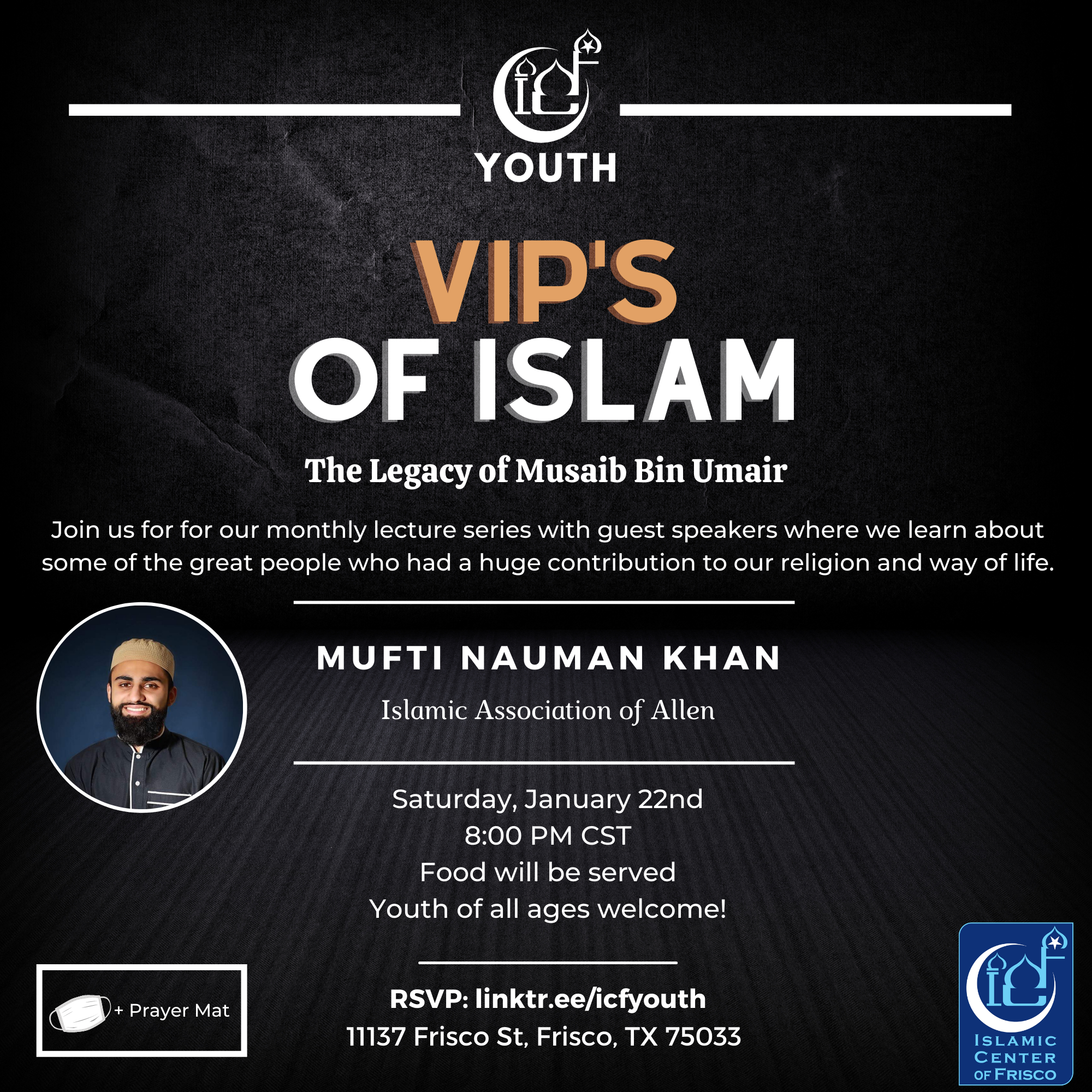 VIP's of Islam
---
Join us for for our monthly lecture series with guest speakers where we learn about some of the great people who had a huge contribution to our religion and way of life.
Topic: The Legacy of Musaib Bin Umair
Speaker: Mufti Nauman Khan
Date: Saturday, January 22nd
Time: 8:00 PM CST After Isha Salat
For youth of all ages!
Food will be provided!
Sorry, registration has closed as this event is at maximum capacity.