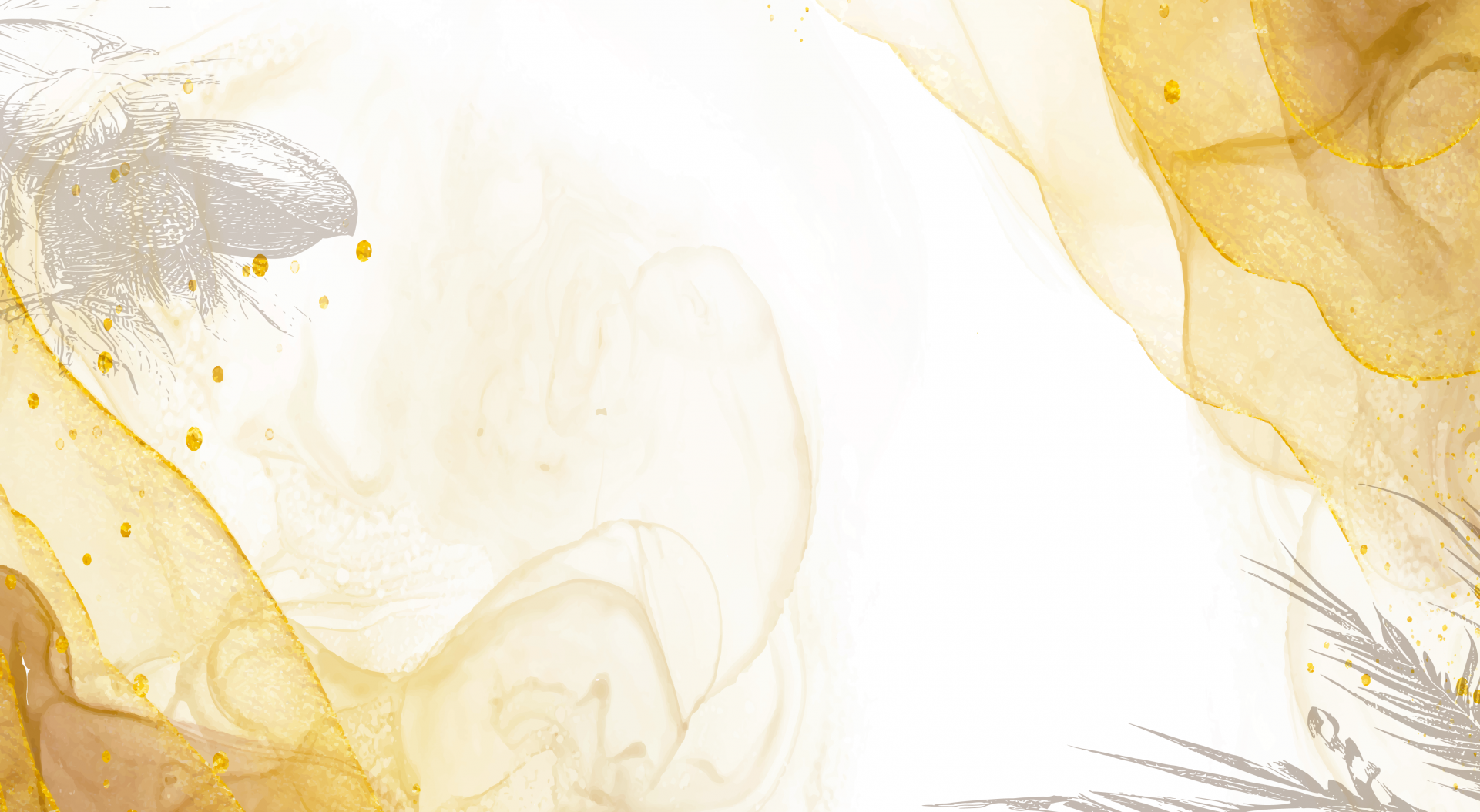 Slide 1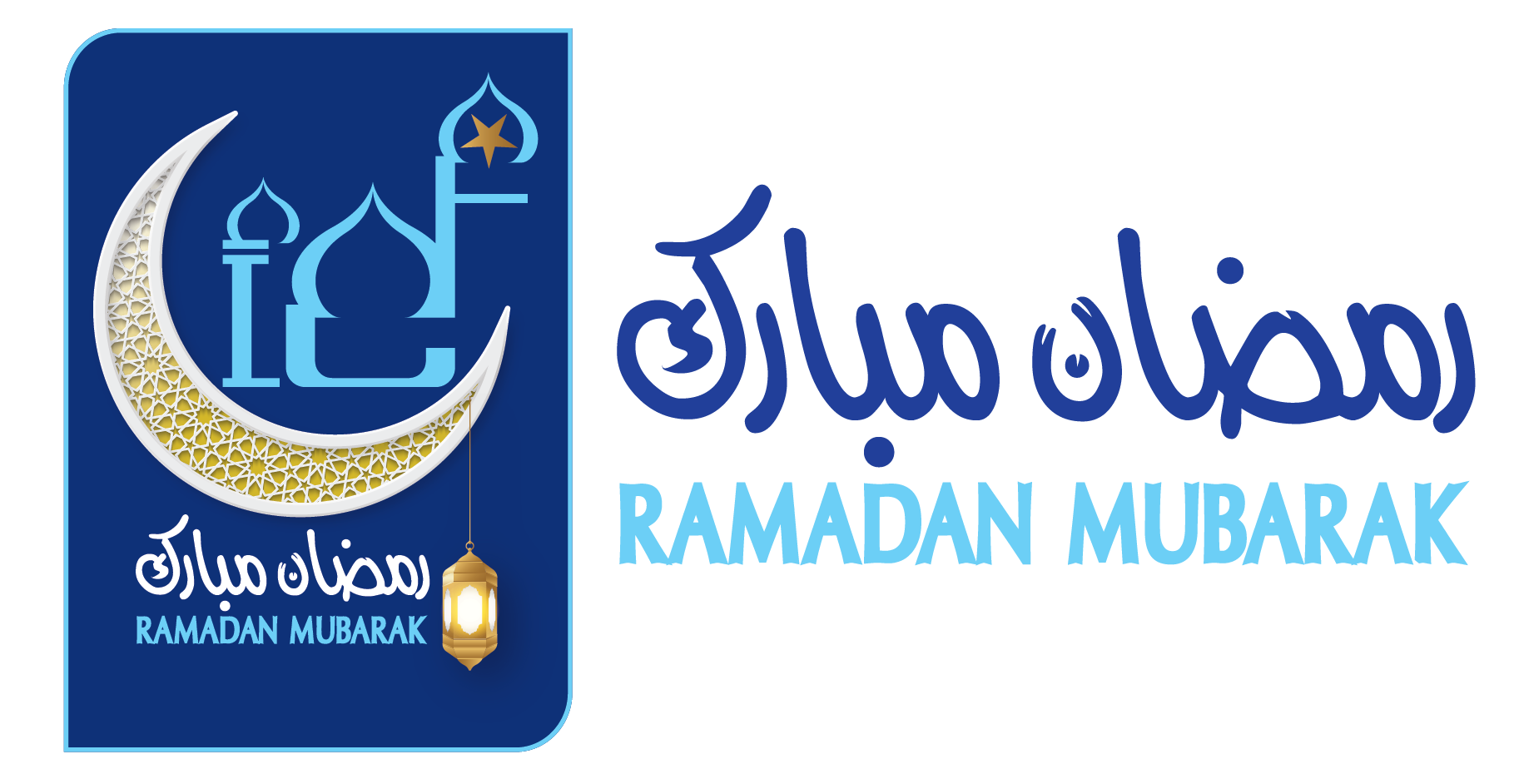 Slide
Ramadan Kareem! Here, you will find all Ramadan-related resources from the Islamic Center of Frisco, including iftar timings, upcoming events, and important policies and announcements from the administration. If you have any questions, please email ramadan2023@friscomasjid.org.
DAYS UNTIL
CONSTRUCTION FUNDRAISER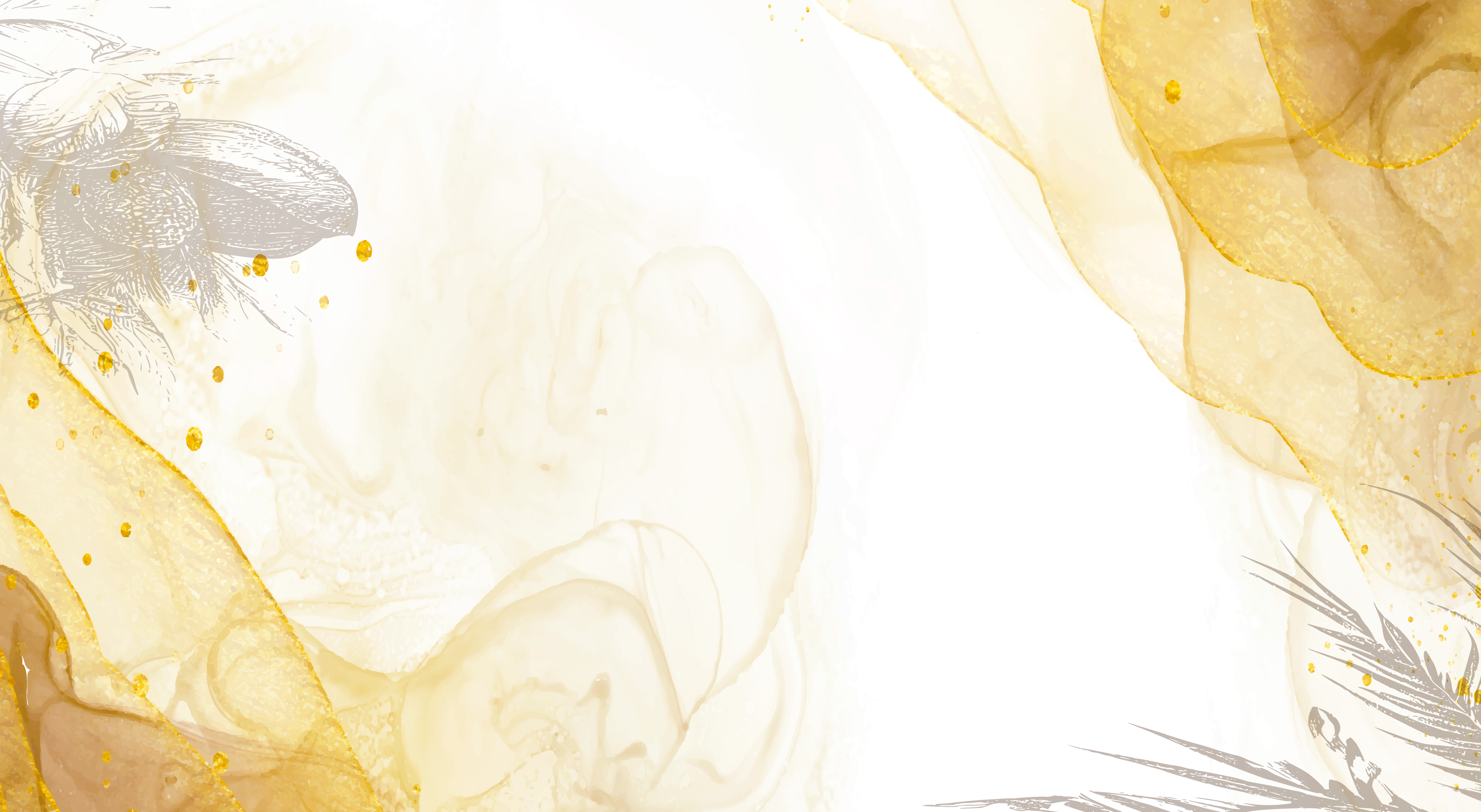 WeeklyIftar_WEB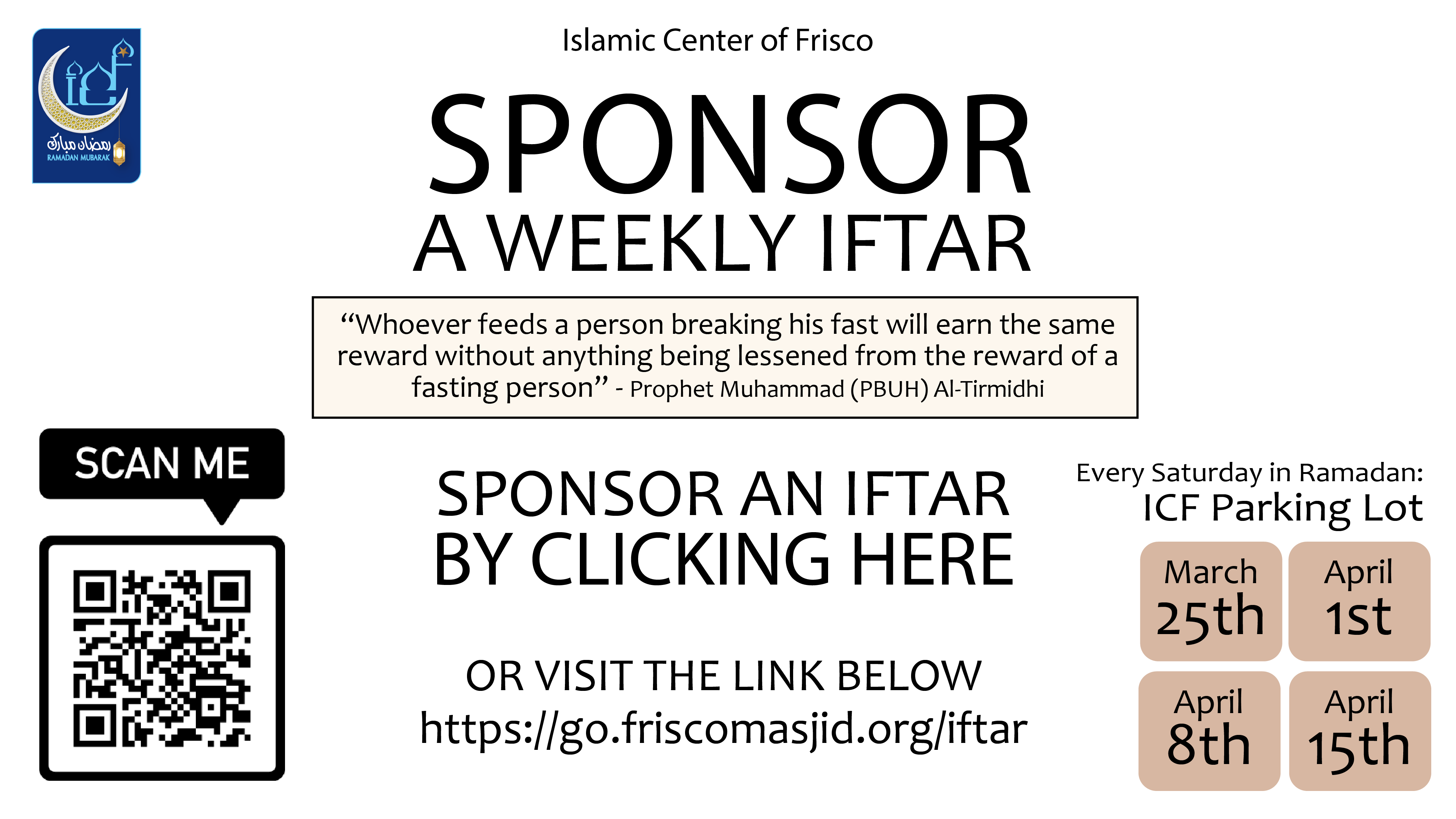 Current Progress (350 needed)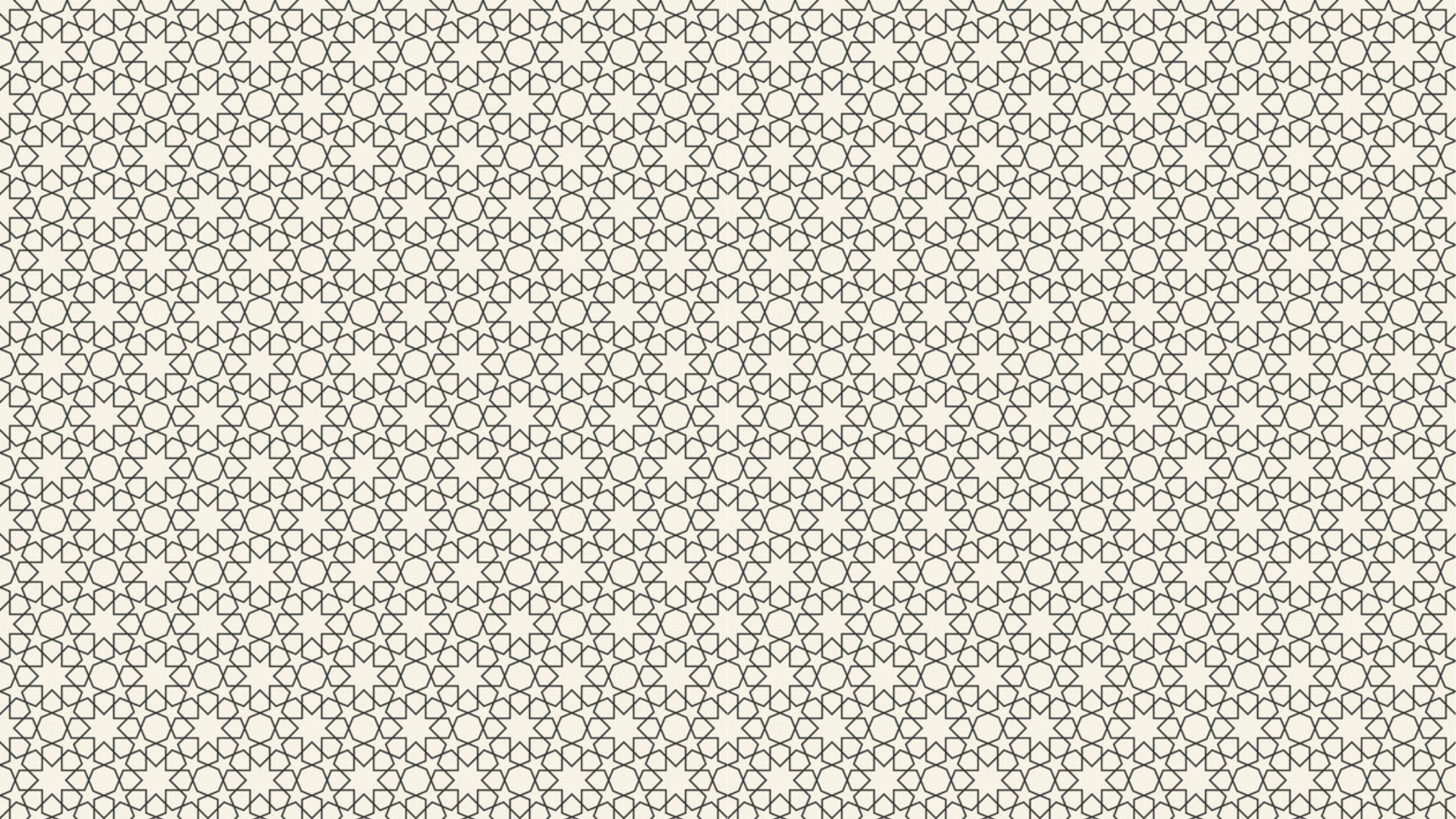 Slide
The Fidyah/Kaffarah amount for this year is $15 per day. This amount should be paid for anyone who is unable to fast and cannot make up those fasts. Click the link below to be directed to the ICF Fidya donation page.
The Zakat-ul-Fitr amount for this year is $15 per family member. Zakat-ul-Fitr is obligatory and must be paid before Eid Salah. Click the link below to be directed to the ICF Zakat donation page.
Slide
- Ramadan calendar is available in print format at the masjid, in digital format on this webpage, and attached to the Friday newsletter.
- Please sponsor the Iftar slots for the Weekly Iftars on March 25, April 1, April 8, and April 15.
- Please follow the parking rules at the Masjid and Costco and the directions of any volunteer or staff member.
- Do not part in front of the loading dock zone at Costco
- Tents have been arranged for the overflow Musallis; both sisters and brothers.
Itikaf Registration Opens: Sunday, March 12, 2023
First Night of Taraweeh: Wednesday, March 22, 2023 @ 9:00 PM
First Community Iftar: Saturday, March 25, 2023
Second Community Iftar: Saturday, April 1, 2023
Third Community Iftar: Saturday, April 8, 2023
Itikaf Begins: Tuesday, April 11, 2023 at Maghrib
Fourth Community Iftar: Saturday, April 15, 2023
Construction Fundraiser: Saturday, April 15, 2022
Khatam-al-Quran: Monday, April 17, 2023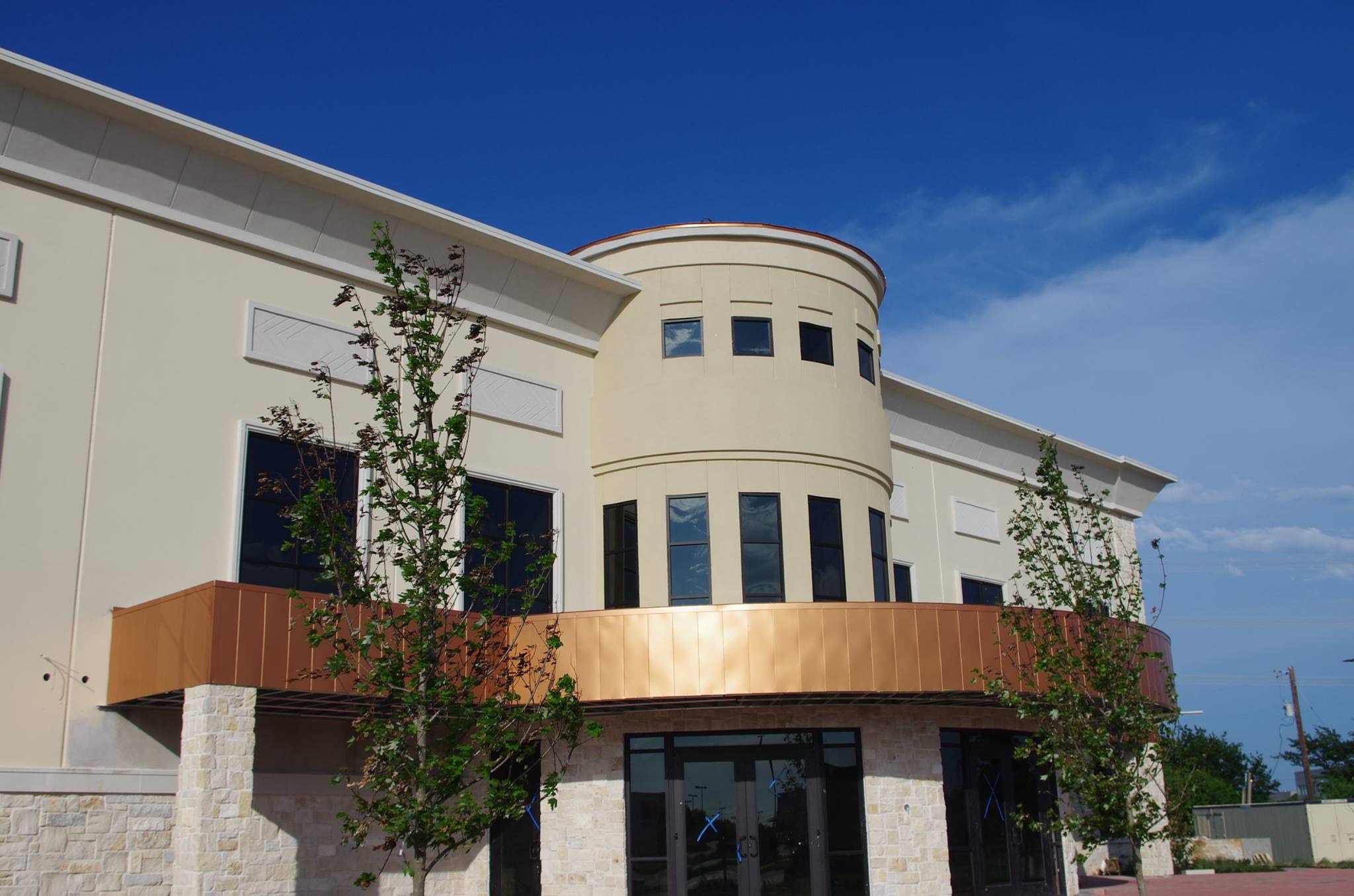 Slide
Sign-up for volunteer slots during Ramadan and the annual Eid Carnival – earn volunteer hours and ajar! View available slots at the link below.
ICF Welcome Ramadan Workshop 2023 | March 4, 2023
Meet and Greet with our Taraweeh Reciters | March 21, 2023
Ramadan Kareem 2023 | March 22, 2023
ICF Taraweeh Prayer - Ramadan Day 1 | Part 1 | March 22, 2023
ICF Taraweeh Prayer - Ramadan Day 1 | Part 2 | March 22, 2023
The Beginning of Guidance | Shaykh Salah Mahmoud | March 23, 2023
ICF Taraweeh Prayer - Ramadan Day 2 | March 23, 2023
When Ramadan Starts | Shaikh Mubeen Kamani | March 25, 2023
Anticipated Time of Iftar | Shaikh Mubeen Kamani | March 23, 2023
Surah Ad-Duhaa | Hafiz Hamza Nouman | March 24, 2023
Slide
RAMADAN POLICIES 2023/1444
These Ramadan policies outline the guidelines and expectations for the community during this auspicious month. Our aim is to create a conducive and safe environment that allows us to fully engage in the blessings of Ramadan and attain closeness to Allah (SWT). As such, the community is kindly requested to read over the following important rules and regulations that will be in effect throughout the month, including daily prayers, taraweeh, and weekend iftars.
- NO FOOD OR DRINKS INSIDE THE MASJID (water in closed-lid containers is allowed during Taraweeh)
- Rows start in the middle; fill in the gaps as needed.
- Avoid loud conversations in the prayer hall or the hallway. If necessary, step outside the building.
- Sisters' main prayer hall on the second floor is intended for prayers without distractions.
- Only authorized volunteers may turn on/off fans and lights.
- Please take your shoes off at the entrance. Shoes on the floor are a tripping hazard. Utilize shoe racks in the Men's area (first floor) and Women's area (first and second floor)
- OVERFLOW PRAYER AREA: the tent will be used as an overflow prayer area for both brothers and sisters.
- VOLUNTEERS WILL RESTRICT ACCESS TO THE TENT WHEN SPACE IS AVAILABLE IN THE MASJID TO SAVE ENERGY COSTS.
- Your children are your responsibility. DO NOT leave your children unsupervised. If minors are found unsupervised, they will be taken to the office. In case we are unable to reach the parent, Frisco PD will be informed.
- For their safety, children are not allowed to play in the parking lot or in front of the ICF entrance.
- Due to heavy traffic in the parking lots before and after prayer times, parents are requested to keep their children with them and not leave them unattended, especially near the playground or parking lots.
- ICF does not assume any responsibility for children dropped off on the ICF premises.
- The basketball court will remain closed from Isha until after 8 Rakat Taraweeh are complete. Adult supervision is required for minors using the basketball court or playground.
- The City of Frisco has a Juvenile Curfew Ordinance. This applies. to any person at least 10 years of age and under 17 years of age. The curfew hours are from midnight until 6:00 AM. Click here for more details.
- Maintain a speed of 5 mph in the parking lot. The Frisco Police Department will be on site to enforce this.
- Use ICF parking and designated grass parking FIRST before using Costco parking areas.
- Costco is a caring neighbor. Please respect the parking rules in their parking lot.
- Obey all traffic rules and signage as posted. Blocking access to fire lanes, emergency access, driveways, and other vehicles will result in a traffic citation.
- Littering is a constant problem. Please help by keeping ICF and neighboring areas clean at all times.
- Please cooperate with the volunteers. Do not argue with them. They are implementing policies of the masjid.
- Armed security guards and off-duty police officers will be patrolling the area around and at the entrance of the Masjid.
- Security and parking volunteers will be inside and outside the Masjid in reflective vests. Please cooperate fully with them. They are there for your safety and authorized to involve authorities as needed.
- NO CHILD IS TO BE LEFT UNATTENDED AT ANY TIME IN ANY AREA INSIDE THE MASJID. Unattended children will be taken to the admin office and will be kept in the office until claimed by the parents.
- The parking areas are under surveillance. Those caught loitering or damaging property will be fined.